PARKER COUNTY, Texas — Parker County residents, including those in Precinct 1, can expect better roads in the future after the $130 million transportation bond proposal passed during the Nov. 7 elections.
Voters approved Parker County's Proposition A with 13,753 votes, or 58.85%, for the bond and 9,617 votes, or 41.15%, against it, according to the unofficial results.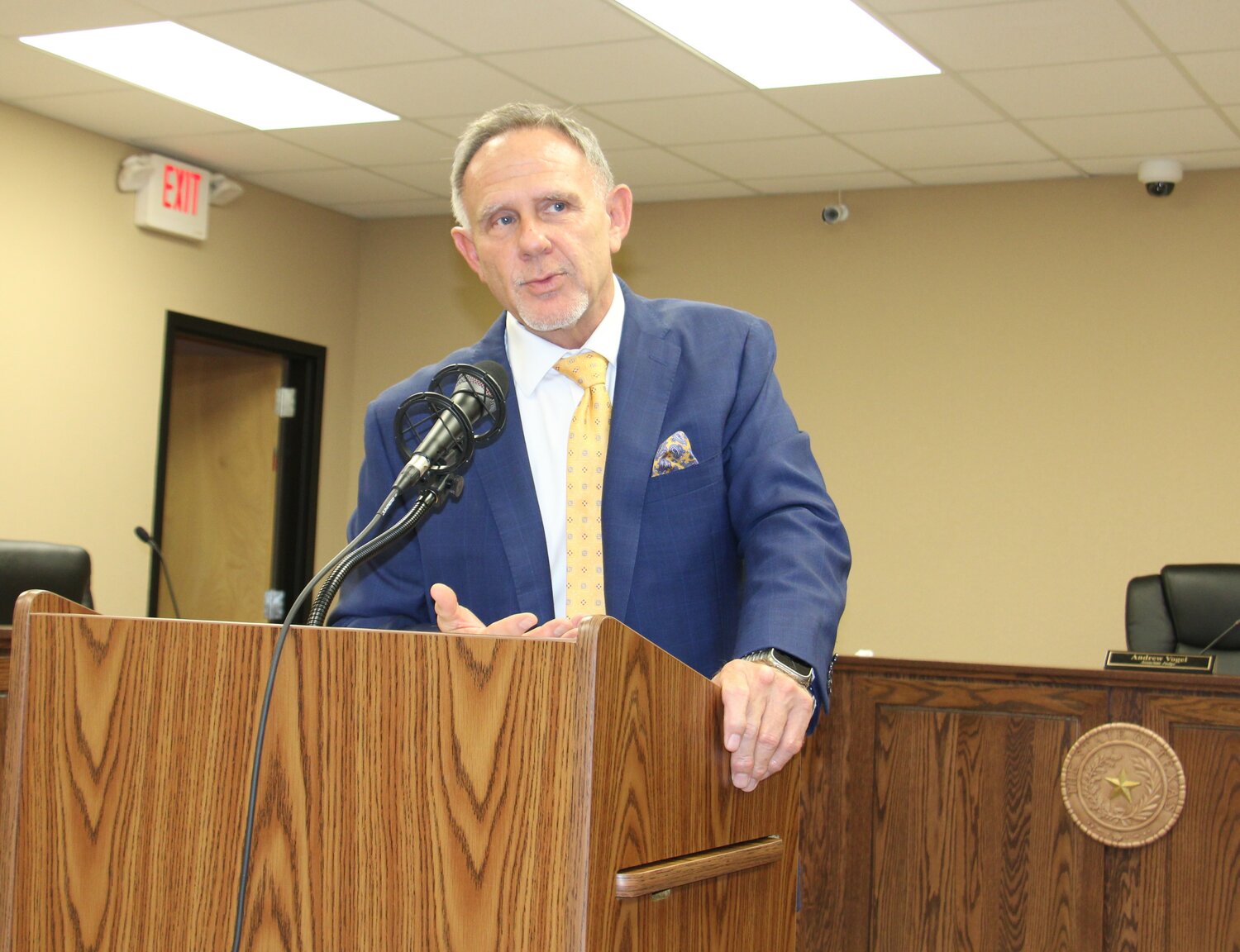 County officials sought local transportation funding through a bond election to support growth and expedite safety projects throughout the county. The 32 total bond projects include safety improvements, new road extensions, widening roads and working on frontage roads and ramps in the county, in cities and on TxDOT roads.
After having more than 30 town hall meetings across the county with minimal negative feedback, Parker County Judge Pat Deen thought that the bond would have passed by a wider margin. Still, he called the victory "decisive" and said it shows that the county's residents recognize the need to improve transportation.
"The fact of it is that we are losing lives," Deen said. "The roads are not the same as what they used to be because of the traffic that's on them now. Fatalities (are) unacceptable."
The judge added, "It's a great day for Parker County. I'm ecstatic that we had the vision as a community to see the needs and then go to the polls and do the right thing."
Local funds can be leveraged with state and federal partners so the county can afford even more transportation improvements. The county also hopes to collaborate with the North Central Texas Council of Governments, cities and school districts in the bond proposal. During a public meeting in Springtown, Deen pointed out that the bond passing means the county could receive additional millions of dollars in federal funding.
Precinct 1 Commissioner George Conley said the bond passing will allow twice as many roads to be worked on. He said the bond will especially be good for roads in Precinct 1, which includes Springtown and Reno, and people seemed positive about the bond proposal at the town hall meetings.
"It's really going to help Precinct 1, and everybody knows that," Conley said. "We've got the worst roads in Parker County out here in Precinct 1, so it's only going to help them and their vehicles."
Deen described the growth in Precinct 1 as "off the charts," and more work needs to be done to improve connectivity in the Springtown area. The bond proposal also includes discretionary funds that will allow Conley to tackle additional roadway projects that may come up.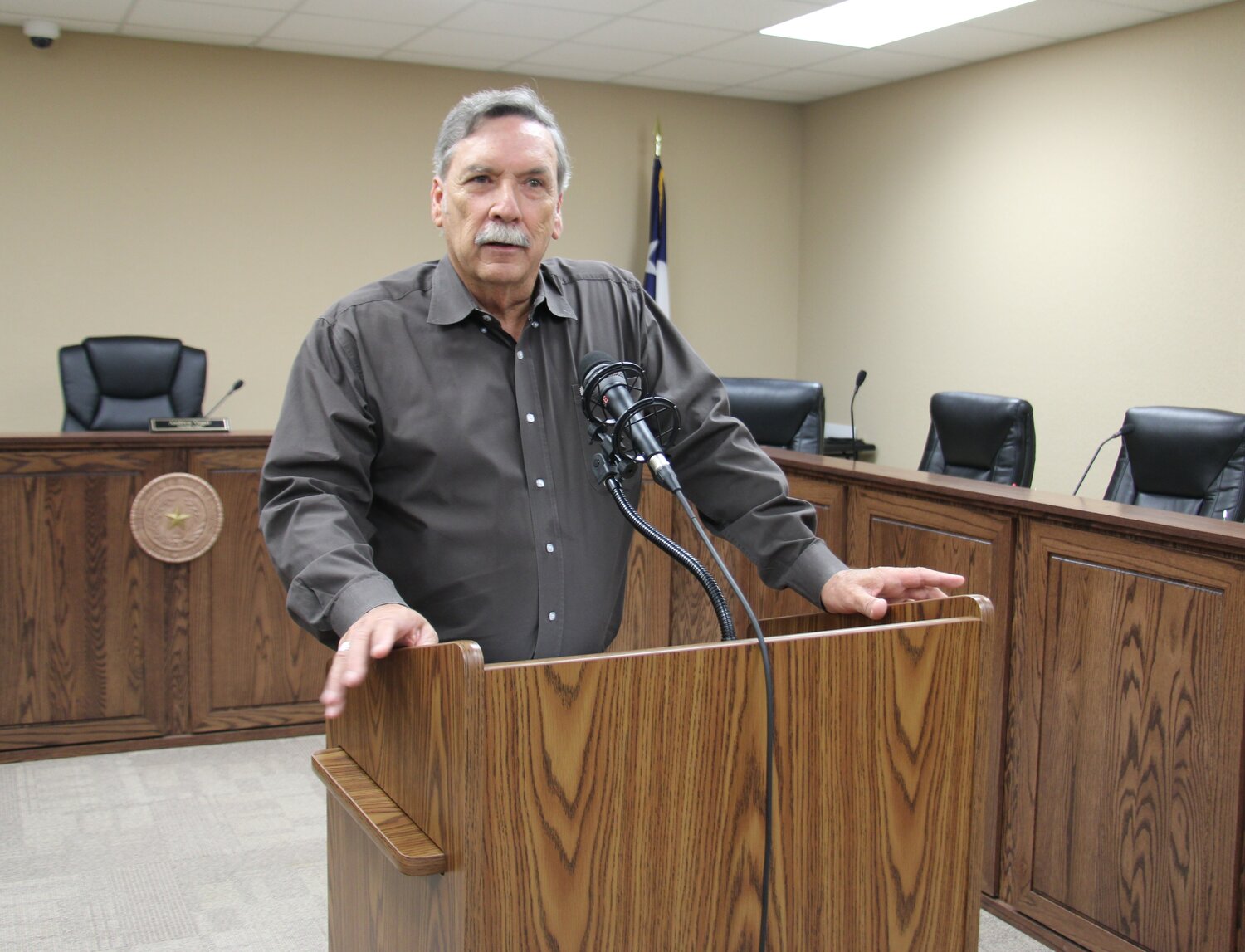 "That should make Commissioner Conley feel very good that we have put him in a position to respond to things that we don't know about yet," Deen said.
Homeowners whose property value is about $333,000 are expected to pay about an extra $7 in taxes per month or about $83 more per year. However, Deen said it is possible that the county's growth and thriving economy could absorb the taxpayer's impact, which has happened for the last two bond elections.
"I don't see why we can't," Deen said about the county absorbing the tax impact. "I just can't promise that we're going to do that, obviously, but that is the goal."
The projects in and around Precinct 1 include:
Extending Hutcheson Road from Farm-to-Market Road 51 to State Highway 199, thus connecting Hutcheson Road with Williams-Ward Road; Hutcheson is also expected to be expanded slightly.
Extending Church Road to cross FM 730 to connect with Newsom Mound Road and adding a four-way traffic signal.
Reconstructing Midway Road.
Reconstructing W.N. Woody Road near Briar from FM 730 to County Road 4863.
Reconstructing Thomas Road from Hill Road to FM 51 and smoothing the road's 90-degree turn.
Realigning Veal Station Road and its intersection with FM 51.
Improving safety at the intersection of SH 199 and Old Agnes Road.
Extending Pojo Road from Goshen Road to FM 51, providing an alternate path to Springtown High School.
Adding turn lanes to SH 199 at Poolville Cut Off Road intersection.
Conley said all the projects in Precinct 1 are badly needed and important improvements for safety and efficiency.
"I'm looking forward to starting these projects and get several of them done and make things better for people," he said.
Moving forward, the county is expected to receive bond funds around April, but Deen said work on the bond projects will start fast thanks to surplus funds from the county's last bond election. The county is also expected to hire multiple engineering firms to tackle the projects and accelerate the process.
"We're doing this with a sense of urgency because again, we're talking about losing lives on roads that are very busy," the judge said.
Deen thanked the community for trusting the county with taxpayer funding.
"At the end of the day, whether it's federal money or whether it's county money, we're getting that from them and how we manage that, we take very seriously and a very special thank you to them for the trust in us to deal with this growth and make this a good place and continue to make it a good place to live in all of Texas," Deen said.