AZLE — During the week of Sept. 15, Forte Junior High history students partied like it was 1776.
The school's eighth grade U.S. History students became the first in the country to touch replica artifacts from the American Battlefield Trust's new Revolutionary War Traveling Trunk program. The American Battlefield Trust is a nonprofit organization focused on the preservation of historic battlefields and the education of the public on their history.
History teacher Amy Hinkle found out about the new program when doing paperwork for the Civil War Traveling Trunk, which her class utilized in 2021. Unable to take students to many museums or historic locations, Hinkle saw the traveling trunks as a great opportunity to bring history into the classroom instead.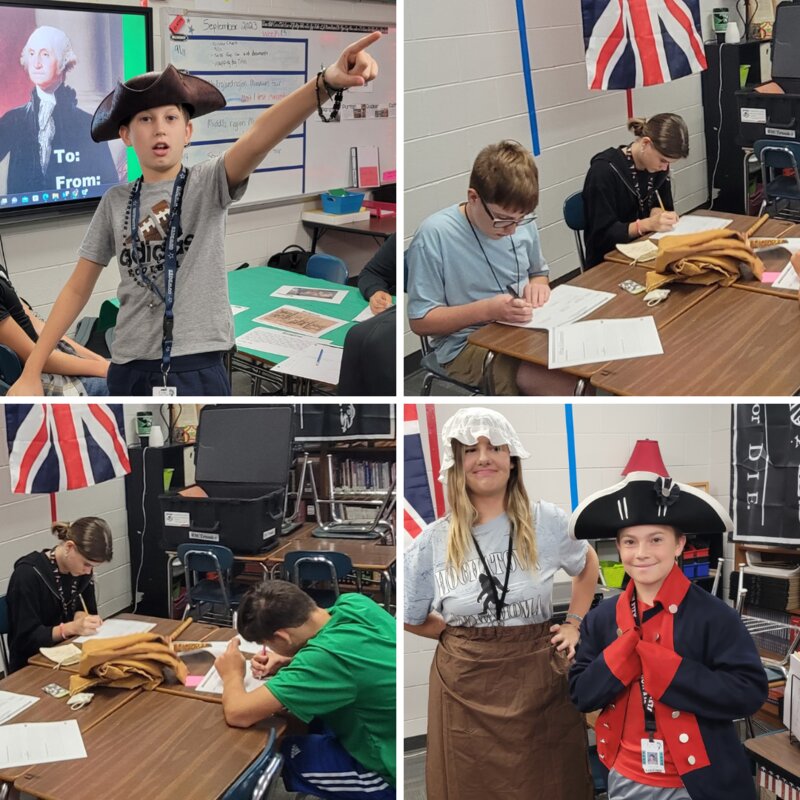 "I try and throw in as much fun stuff as I can," Hinkle said. "All I could think about was the kids being able to touch the uniforms. Hands-on is always better. Especially for their memory. You may talk about things and their memories dump it, (but) if they can touch it, I think it sticks. I'm sad on the same side because (Azle Junior High) South doesn't get (to see) it. I would love for both campuses to get the same opportunities."
In the trunk were era-authentic clothes, musket balls, card games, canteens and more. With these replicas, students got a closer look into the lives of soldiers and civilians who lived through the American Revolutionary War.
Trunks may visit as many as 71 schools in a year according to the American Battlefield Trust website, with each class keeping the trunk for a week before mailing it to the next. Past trunks have gone from Hawaii to Maine, visiting 49 of the country's 50 states. The program even helps teachers by having lesson plans available centered around the trunk's contents. While the trunks have been an excellent opportunity for those who received them, there is one major limitation. Teachers can only receive a trunk from The American Battlefield Trust once every two years.
Looking to expand the number of students that get to have this experience, Hinkle has applied for a grant from the Azle Education Foundation that would allow her to create her own trunks that could be used by students at Forte Junior High and Azle Junior High-South, year-after-year. If Hinkle is approved for the grant in November, Azle students may be able to experience Civil War era replicas in their lessons as early as next semester.
"Ms. Hinkle does an amazing job getting hands-on activities to the students so they can encounter what it was like. They use the practicality of real-world experience to tie-in to the learning, so they have better comprehension of what's going on," Assistant Principal Trevelyn Everitt-Gyure said.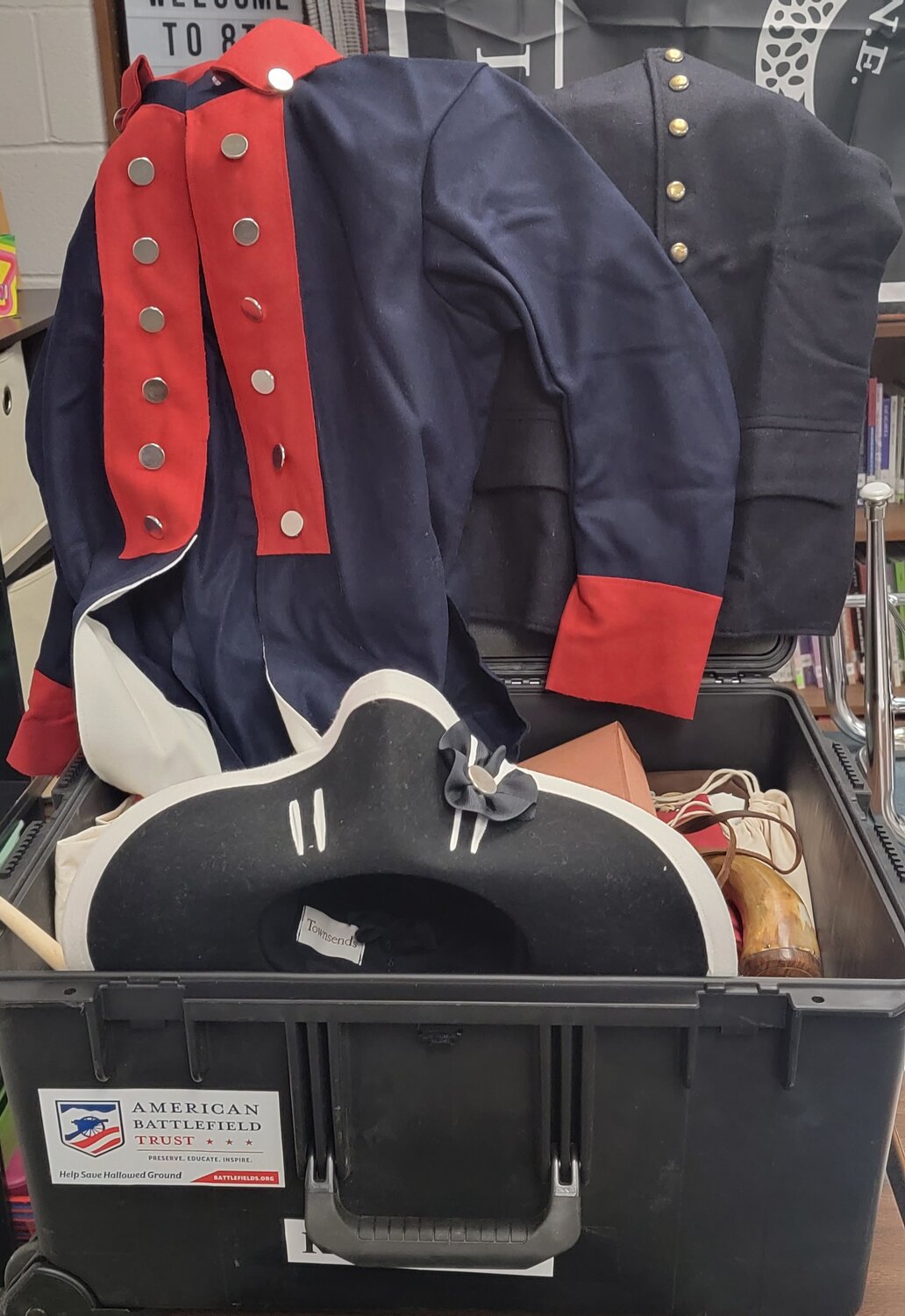 The students all agreed they would love to have more classroom experience incorporating replicas and objects into their lessons.
"It was a lot easier to imagine what they looked like and how they did things after seeing the trunks," student Reese Schluter said. "Everyone would love (having the trunks again), not that they wouldn't love it already. (Hinkle) is a great teacher."
Brylon Soria, a student in Hinkle's first period U.S. History class, said he thinks grades would improve if more hands-on methods were promoted in class. Thinking ahead, Soria wants to see more artifacts representing the religious diversity of the (original) 13 colonies and the roles drummers played in battle as well as day-to-day military operations.
Student Eddie Garcia said holding the replicas sometimes even made him feel like George Washington.
"It connected the dots," Garcia said. "I feel like it created a sense of imagery in our heads, it helped us visualize and connect to the things we read about."
Student Hannah Martin said the replicas made for an effective teaching tool and helped lessons stick for her preferred learning style.
"I'm more of a visual learner and I feel like it's easier to see it," Martin said. "You can tell more about their life and how they lived during the war."
Others agreed, saying that having something to see and feel helped them absorb information better than reading alone.
"When you're reading a book, sometimes your head's going somewhere completely different, and you have to read it over and over," eighth-grader Dillon Tunnel said. "Or you're reading it word by word, but you're not really enjoying it, actually feeling and looking at something gives you more of an idea of what it is."
Others, like Sapphira Newbury, enjoyed the traveling trunk because it inspired them to dive deeper into the material and the lives of the Founding Fathers.
"Because of the trunk in history class, I have watched Hamilton seven times, and all the songs are forever stuck in my head now," Newbury said. "My favorite part was the clothes because I knew all the terms for them, so I got to brag a bit."
Hinkle is happy to have such an active and engaged group of students to have unveiled the American Revolution trunk to and looks forward to hopefully doing it again when she teaches about the Civil War later this year. To learn more about the traveling trunk programs or the American Battlefield Trust, visit www.battlefields.org/learn/educators/resources/traveling-trunks.